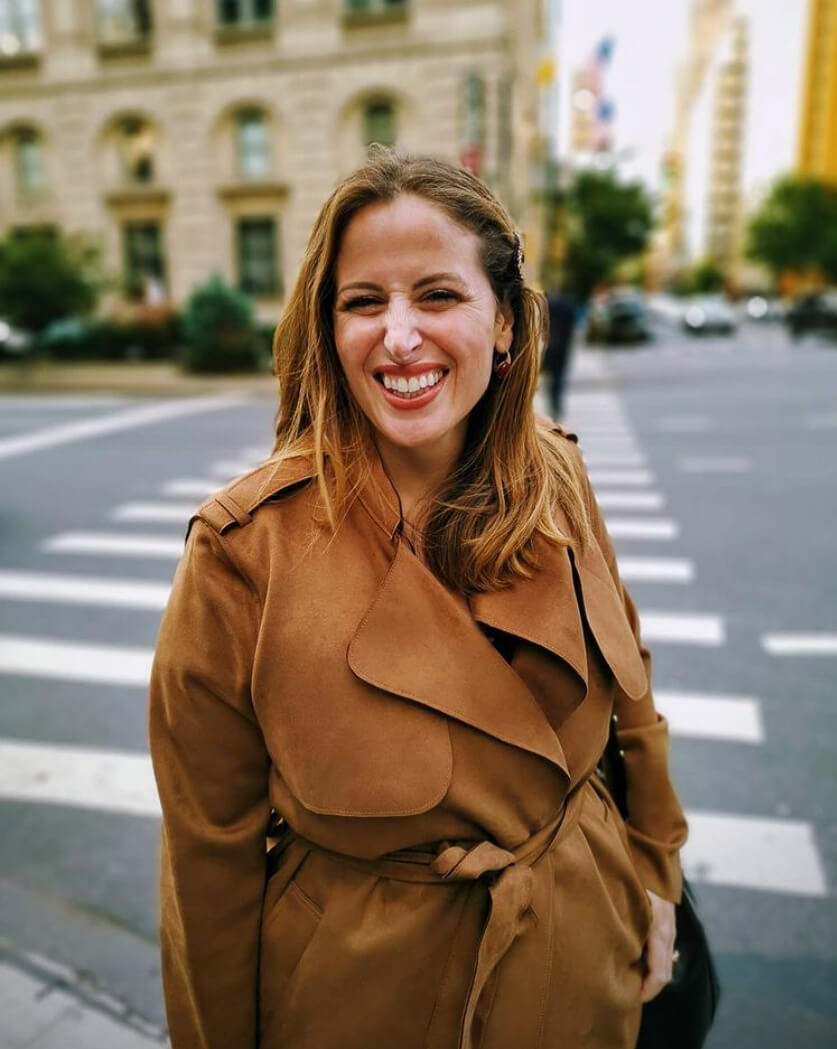 Balique on the ClioMakeUp blog! Guess with which product…
When Ross and her team created Balique , the first objective was not to disappoint the expectations of the community.
They worked with passion to study products that were effective , respectful of the environment and of the person , who had a nice packaging it's a delightful scent (you know how much Ross cares about aromatherapy! ) .
In short, hair products tailor-made for women 'Balique women' .
Another aspect they cared about very much right from the start was that of proposing them in a way honest and sincere , without necessarily having to 'append' a whole series of products which, perhaps, may not be suitable for a certain type of hair. Therefore, as you may have noticed, the tutorials they are always very accurate and specific by type. If you don't need a product, there's no point in buying it!
This is to tell you that research, competence and honesty in communication are values ​​that Balique always puts first and that it greatly appreciates in the great professionals of other sectors, from food to cosmetics.
Here, that of ClioMakeUp it is a reality that Balique has always looked up to with admiration. We are sure you all know it: Clio Zammatteo she is the most famous make-up influencer and entrepreneur, the first who taught us how to do make-up on YouTube when we were still all 'ciompette', as she calls them.
Over the years he has reviewed with sincerity and clarity the brands he personally tested (now there is a team of very good girls with her) , without making discounts to anyone.
For this, she earned a credibility which led her to create also her make-up line which is beloved (if you want to try at least three must-haves to start with, we recommend the super intense DarkLove mascara, the CoccoLove lip balm with a very natural effect and the FirstLove eye palette, with a mix of wearable colors suitable for all occasions) .
You can imagine the joy of Balique When did you see one of your products reviewed twice by Clio?
Want to know which one?
It's about the n.13, lo Softening and Protective Anti-Humidity Spray which ended up in Top of the Month of December 2020 ! Clio says it's very useful for her so that the strands of hair don't get knotted when, for example, they rub under the collar of the jacket. In fact, she says that sometimes she meets real dreadlocks! He also appreciated the scent and the soft and disciplined effect it gives to the hair!
Our mythical Spray is back on Clio's blog also in January among the best detangling sprays for hair… What a satisfaction for the Balique team!
If you've never tried it, here it is a few tips : it's perfect for fighting humidity and frizz and for untangling tangles, it should be sprayed on dry hair after washing or even every day, you can carry it in your purse to give yourself a spray and have hair that always knows good, soft and shiny. Ross also sprays it in the evening before going to sleep because it relaxes her and gives her serenity.