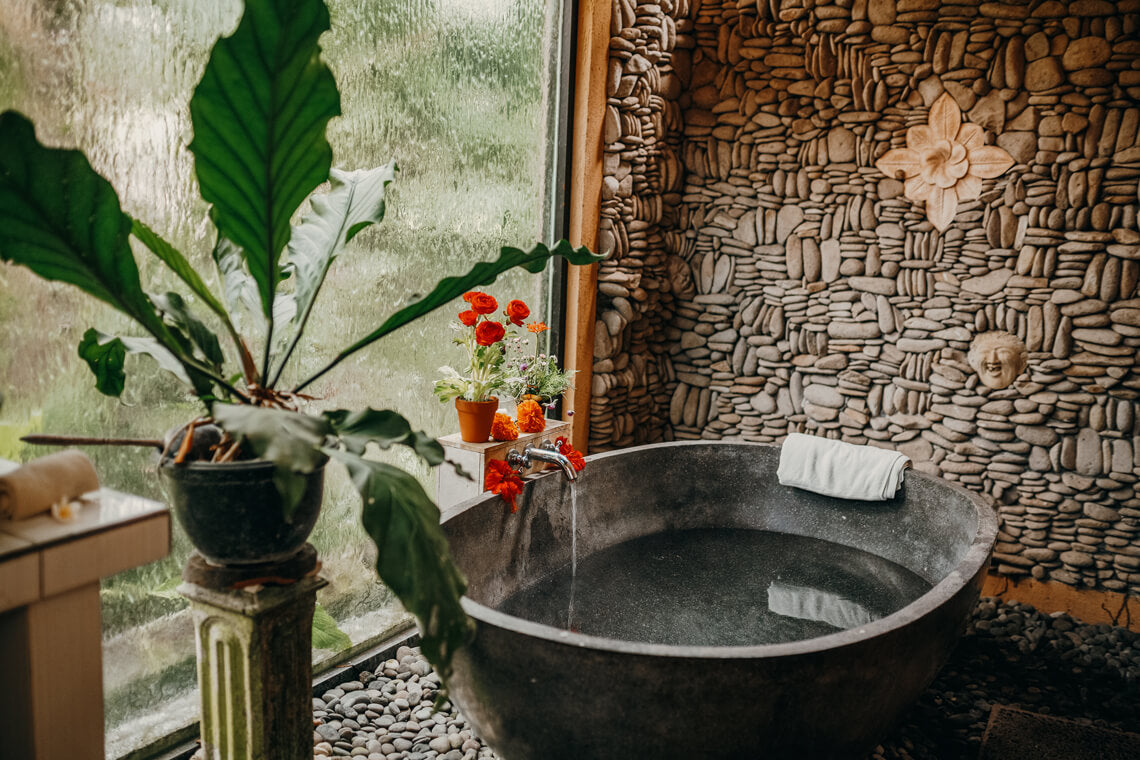 Coccole di Primavera, the perfect relaxing bath ritual
Since antiquity, the bath ritual is the remedy for remove stress and regenerate body and soul . Hippocrates recommended salt baths to cure illnesses, the Romans relaxed at the Baths, in the East the Turkish bath has always been a symbol of purification, not to mention Cleopatra's legendary milk baths which, it was said, were the secret of her incomparable beauty.
In Japan the 'Ofuro' are very famous, very hot baths in cypress wood tubs or bathtubs to ward off negative energies. In Northern Europe they alternate with saunas, to eliminate toxins and reactivate circulation.
Did we make you want to treat yourself to a nice bath? Beyond the numerous benefits, it is also an opportunity to dedicate some time to yourself , disconnect from the 'outside world' and rebalance your mind which, especially lately, is a bit out of breath, isn't it?
That's why we thought we'd recommend you a bathroom , just like you were in a spa.
The bathroom is perfect if you feel the need to detoxify, deflate and remove thoughts and worries.
Ready for 'instructions for use' ?
Small pre-soaking rules:
The bathroom

 

must cozy: before taking a bath, ventilate it for at least

 

10 minutes
Choose one

 

soft light

 

and light some

 

candle

 

perfumed

 

to create a relaxing atmosphere
To dry off, prefer a soft enveloping bathrobe, possibly in natural fibers
Finally, the most important rule: turn off your cell phone, try to unplug everything for an hour!
And here you are, ready to begin the actual bath ritual:
The water temperature should be around 34th, not too hot and the ideal weather for the spots 20/30 minutes .
Before diving in, you can do yourself a nice scrubs to eliminate dead cells and, ideally, also the accumulated stress. Which scrub to choose? There are many types. For a relaxing effect, the draining ones, with Dead Sea salts or based on herbs and plants, are fine. If you don't have it at home, you can make your own by mixing a little salt and olive oil!
Insist on rougher areas such as elbows, knees and feet and then immerse yourself directly in the tub without rinsing.
Behind the head, put a towel as a buffer and add a few drops of essential oil such as eucalyptus or mint which are super purifying.
While you're soaking, take the opportunity to make yourself one face mask or… the Balique hair mask : it's an excellent opportunity for an intensive treatment with an ultra-nourishing effect.