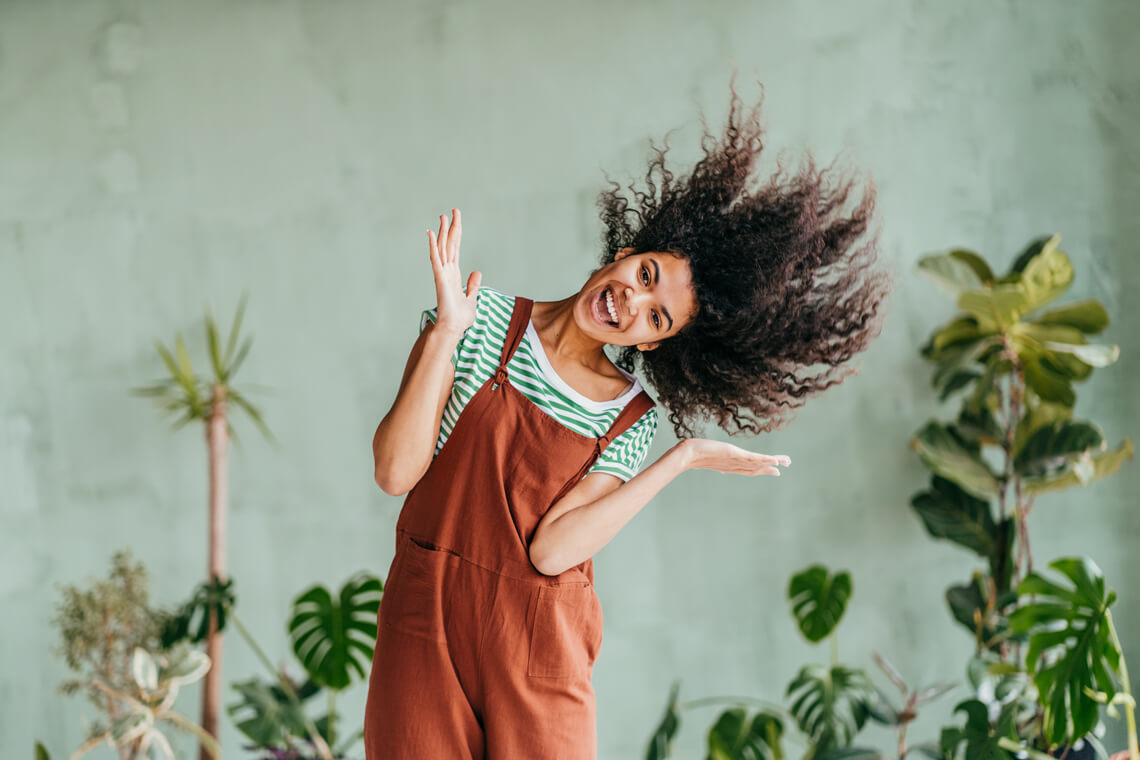 It's spring: do you lose more hair? Here are some tips to make the most of this period
The arrival of spring coincides with a period of transition and rebirth : we leave winter behind us and are about to enter the summer season.
At this time of the year, our body must prepare for change , as well as nature.
Many women get scared because they notice lose a lot of hair .
There good news that we want to give you immediately to avoid any scaremongering is that… you don't have to worry!
The so-called 'turnover' of hair, or the loss and regrowth of new hair, in this period is physiological and perfectly normal .
Do you think that on average we lose approx 100/120 hairs per day and in the spring the number can easily increase. Know that this is not a permanent condition, but a temporary one. Often, then, it is associated with some hormonal problem that reappears in the change of season, a little stress, tiredness…
You know the famous saying 'do spring cleaning' ? Here, imagine it on yourself: it's just like doing some sort of 'decluttering' the superfluous to face the world with new blood.
Indeed, during in winter , hair is loaded with toxins and, this year perhaps even more, due to the health emergency that those who forced us into the clause and caused us a lot of emotional stress. They can appear more wasted and extinguished and they need a good injection of vigor before facing the heat of summer.
Yes, because then in summer your hair will be exposed to the sun's rays, humidity, salt, chlorine... In short, to a series of external agents that can undermine the health of the hair. So, the right time to start the 'prevention strategy' it's right now!
Here are the recommendations from the Balique team:
– Hydrate, hydrate, hydrate!
To revitalize the fiber and replenish the hydrolipidic film of the hair (which is very important to protect it from the sun's rays as well) choose super moisturizing and nourishing products such as our mask n. 11 Supreme Hydrating Masks or the n.04 Treatment and Color Mask (for colored hair).
– Take care of your diet
Choose seasonal foods and fill up fruits and vegetables which are rich in vitamins, minerals and antioxidants, but also of Omega 3 (you can find it in fish and dried fruit such as almonds and walnuts) and of iron (if you don't like meat, eat pesto at will, basil contains a lot of it!)
– Apply the right products
Don't use aggressive products for the scalp, but bet on a deep wash, hydration and nutrition (during the turnover period, your hair could get more dirty, but that's normal, it doesn't depend on the product). Try ours n.09 Supreme Hydrating Shampoo .
– Professional drying
When you dry your hair, dab them gently with the towel without rubbing them. If you have time, take a couple of minutes to a finger massage to the scalp to reactivate circulation. Proceed with the hair dryer, but avoid too strong a jet of air (there are now many ion, ceramic and so on hair dryers on the market that do not dry out the hair too much)
– No to overly aggressive treatments
In this period, if possible, avoid aggressive treatments such as permanent ironing in the salon and also excessive use of plates & the like.
– Brush without fear
Finally, the last tip: don't be afraid to brush your hair (our brushes are on the way). If you use the right accessories and don't 'rake' them too vehemently, you don't have to worry about more hair falling out. As we have already explained to you, it is physiological: your hair will soon be more beautiful and healthy than ever!