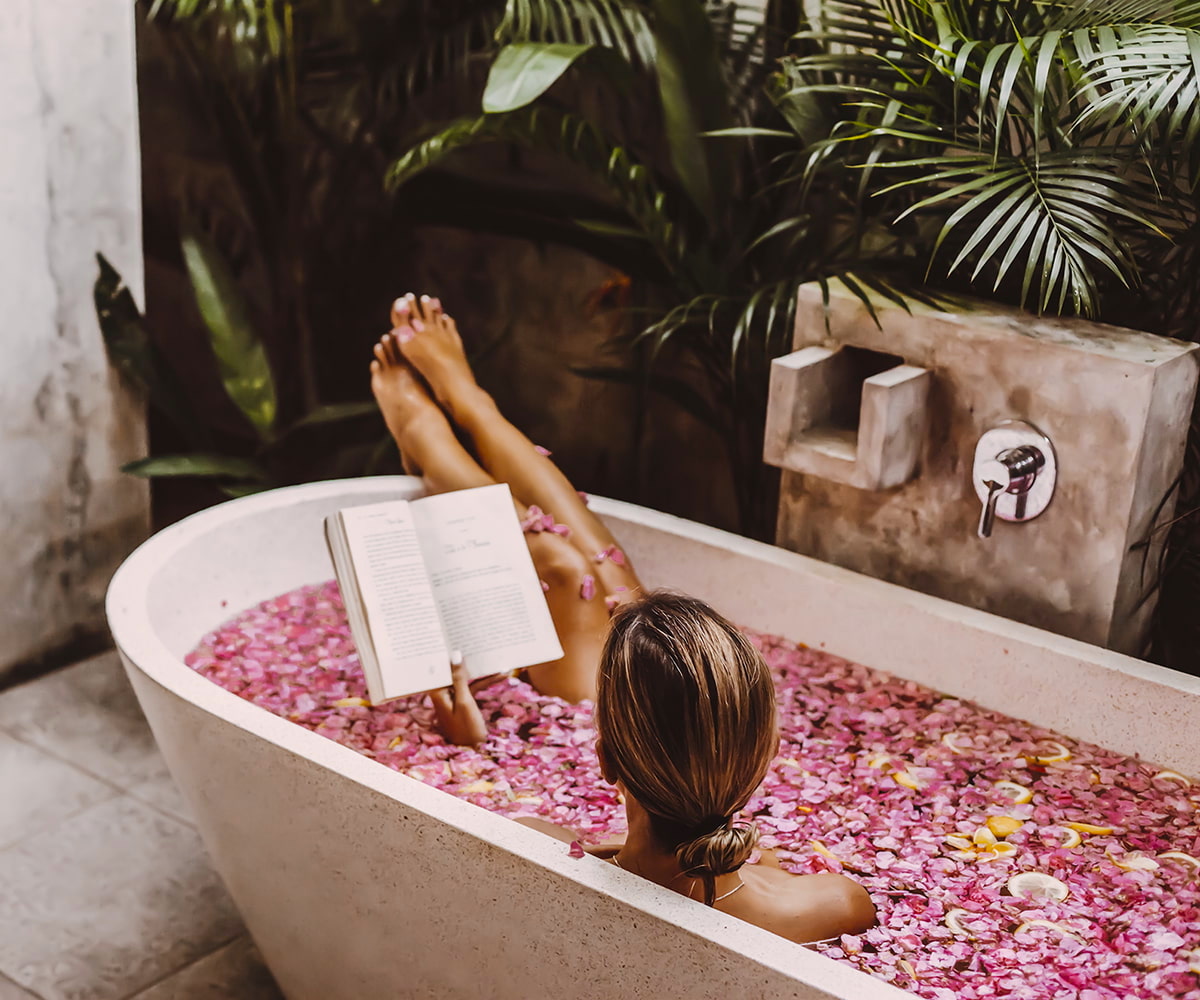 Read for the weekend: the poems of Rupi Kaur (which every woman should keep on her bedside table)
The poetry collections they are the perfect allies for a relaxing break, a hot bath, a Balique mask posing time 😊
They are short and you can read as many as you like, stopping without losing the thread of the conversation.
Among contemporary poets, there is one much loved by women who writes very profound short texts.
Think that the Huffington Post when he reviewed his book 'Milk and Honey' wrote: " It is a book that every woman – not every reader, just every woman – should keep on her bedside table or on the coffee table in the living room. A splendidly honest poem that narrates the daily and collective experiences of the contemporary female universe ".
We are talking about Rupi Kaur , born in 1992, poet, Indian-born Canadian writer and illustrator . Born in Punjab, north of India, she emigrated to Canada when she was just four years old with her parents.
As she was having a hard time speaking English with the other children in the school, he began to draw and paint .
The passion for the illustrations still accompanies it today, so much so that its particularity is to write very simple texts , meant to be easy for readers to follow, paired with gods doodles which highlight his words.
He also made exhibits well-known, including, for example, the one dedicated to society's taboos on women's menstrual cycle.
Since 2014, he has been posting many thoughts on his profile Instagram ( @rupikaur_ ) who has over 4 million followers. They are in English, if you know the language, we advise you to go and have a peek.
Today instead what we want to recommend is his first book that we have already mentioned, 'Milk and Honey' .
On the New York Times Best Seller list for over a year, it was translated into 25 languages ​​.
It is an anthology whose title is inspired by an old poem that contained a verse on women who survived terrible times . The change was described as 'smooth as milk and thick as honey' .
The book is divided into four parts, each with a different theme and hand-drawn illustrations.
What is it about? From love, pain, abandonment, healing, self-care, rebirth : universal themes, a 'bible of femininity', a book to face, through poetry, a journey through the most difficult moments of life, because "good is everywhere, you just have to be willing to see it" . They are poems that make you think, that give courage, consolation, strength. Each of us can find our own interpretation.
We write here one that we really like. Enjoy the reading!
I love that stretch marks
on my thighs they taste human and
that we are tender yet
rough and wild from the jungle
when needed
here's what I love about us
our capacity for emotions
our fearlessness towards collapse
dressing our wounds with grace
just being a woman
to define me
woman
it makes me whole
it's complete