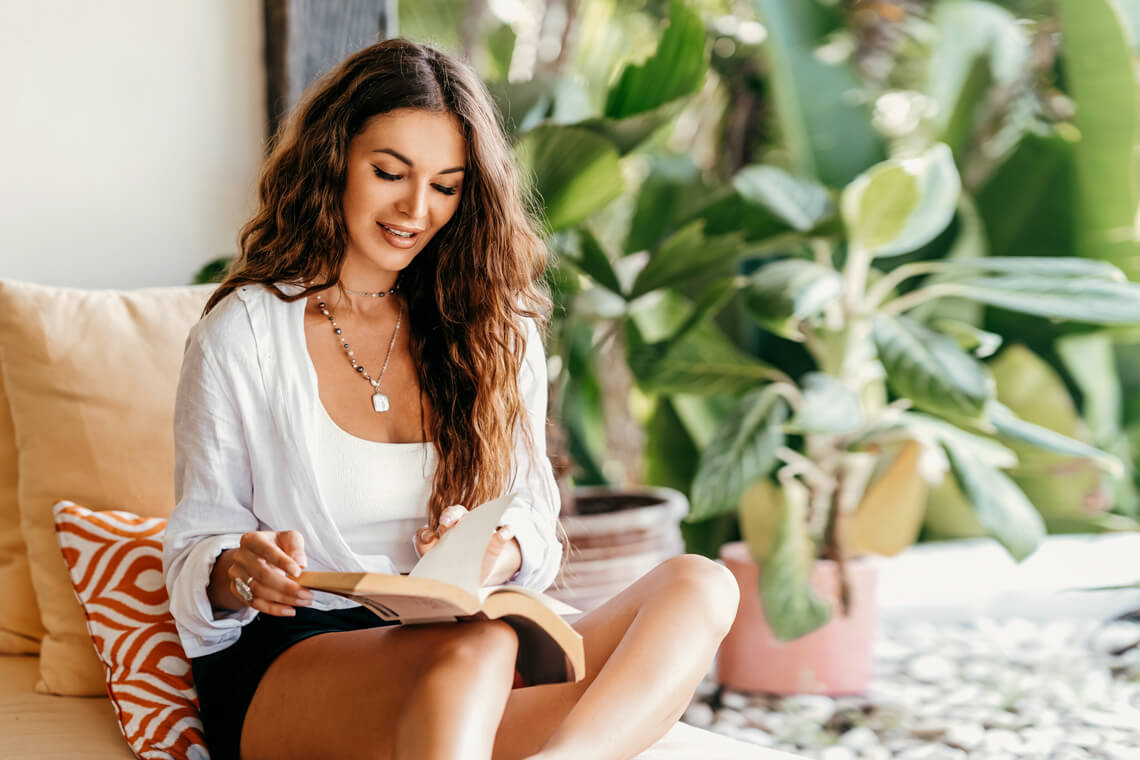 Reading for the weekend: "We should all be feminist" by Chimamanda Ngozi Adichie
A booklet of 41 pages which can be read in one go.
Estimated time: an hour if you take it easy, the application time of the Balique mask for a surplus of nourishment for the hair. 😊
'We should all be feminist' (Giulio Einaudi Editore), which you can find in the Italian version 'We should all be feminists' is a book that was actually born as an adaptation of a conference that its author, the Nigerian activist and writer Chimamanda Ngozi Adichie , had held in 2012 at the TEDx .
Small digression for those who do not know what the TEDx : these are cycles of meetings and conferences organized by a non-profit organization which are held all over the world and which promote 'ideas worth spreading' on many topics, from technology to design, from culture to progress, from well-being to personal growth. Think that too the Ross participated in the Italian version of TEDx in Pescara in which she spoke about the philosophy of eating well and was very excited!
Back to our reading: In the book, Adichie explains what il is for her modern feminism , starting from her personal history.
In Nigeria a woman acquires dignity only if she marries. From an early age she must be educated in housework and not to think big.
It must have no goals or ambitious goals .
She also tells of when, already an adult, she entered one of Nigeria's best hotels and a guard at the entrance stopped her to ask her some rather irritating questions: what man were she waiting for? Could she prove that she was a hotel guest? All this because, in Nigeria, if a Nigerian woman enters a hotel alone she must be a prostitute. She can't be a worker who pays for her own room. If a man walks through the entrance, he's not stopped.
There are many examples in his country, but Adichie then turns to the whole world, explaining that often certain attitudes are the result of a wrong culture of the perception of women .
We do boys an injustice by educating them as we educate them, he says. We stifle their humanity. There manhood is a cage small and rigid in which we close the males. We teach them to be afraid of weakness, of vulnerability. Because they have to be 'tough men' .
And we teach females to 'make themselves small', to shrink. It's as if we were saying to women: you can be ambitious, but not too much.
If you earn more in the couple, pretend you don't, otherwise you will diminish the male's 'manliness'.
What if we finally questioned these stereotypes? Why should a woman's success be a threat to a man?
Another very hot topic is that of Relationships : Society often gives women the feeling that if they are unmarried by a certain age, then they are failures. The same goes if they don't have children. It's easy to say: but the woman can refuse all this. But the reality is that we somatize these gender distinctions a lot. We would all be freer without the expectations related to the gender to which we belong , whether it is male or female.
We like Adichie's libretto because it is not an unbridled praise of feminism, but lucidly tackles obvious social problems such as the question of salary differences between men and women.
Did we intrigue you? We hope we have given you some food for thought!
PS: think that part of Adichie's TEDx talk was inserted in a very famous song by the will of the singer herself! Do you know which one it is? Nothing less than 'flawless' Of Beyonce !