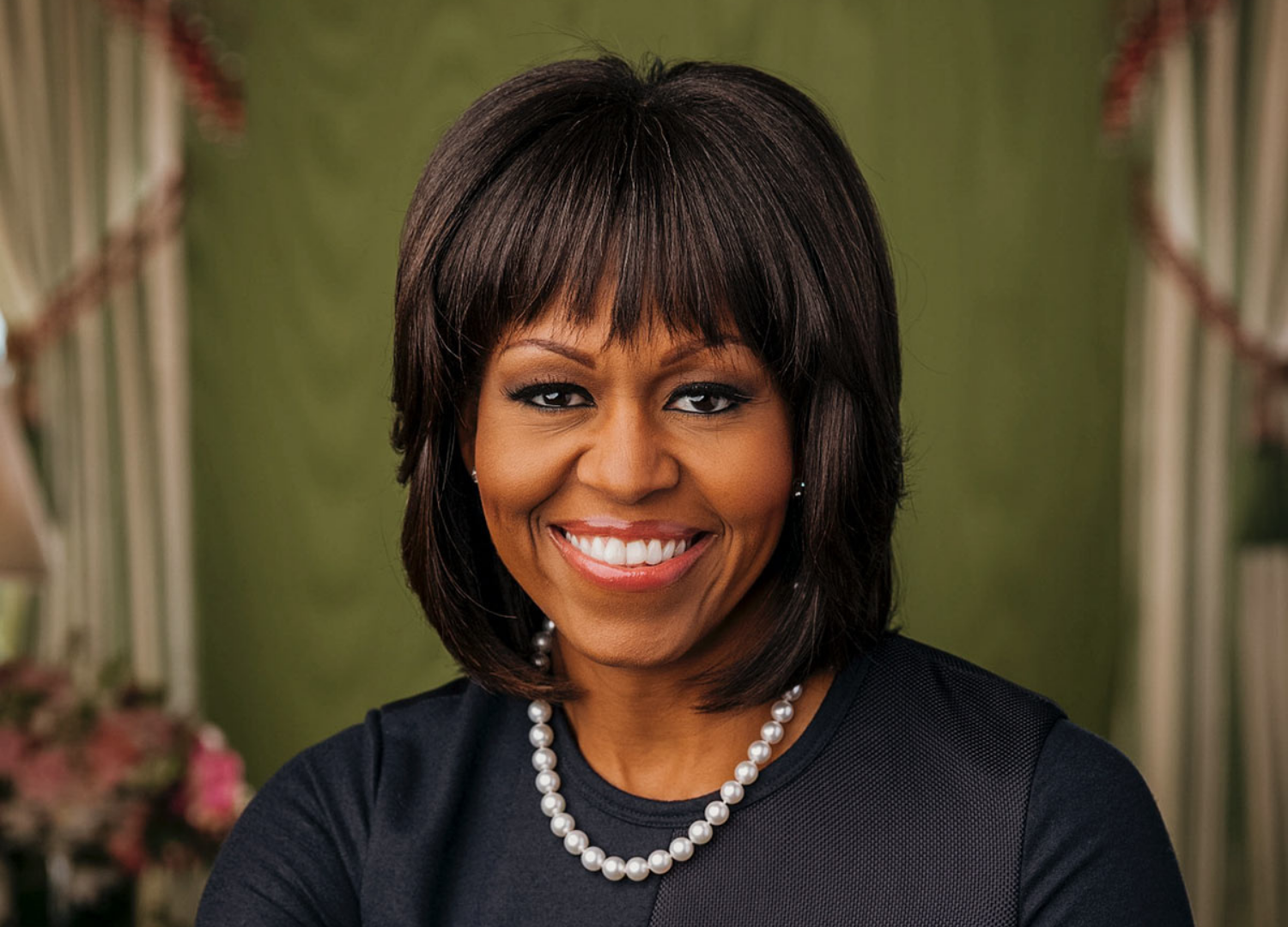 Michelle Obama, from humble beginnings to First Lady (who never forgot where she came from)
You know her the story of michelle obama ?
Let's recap the universally known facts:
she is the wife of the former president of the United States

 

Barack Obama
she fought and is fighting for the rights of

 

black community and beyond
And

 

a strong woman , who has come out publicly on many issues with
firmness but also with great civility and respect
But there is a book 'Becoming. My story' (Garzanti) – now also up Netflix – which tells her life, through the eyes of a little girl, then a girl and then a normal woman who found herself catapulted into a world she never would have imagined.
Oh, yes, because maybe not all of you know that Michelle is from humble beginnings . His whole world was enclosed in South Side of Chicago , where four of her family and she lived in a small two-room apartment.
Michelle was a little girl with big dreams, but little means. Her tenacity and her intelligence have allowed her to get to studying at Princeton , where she first learned what it was like to be the only black woman in a classroom .
Before meeting Obama, she had already fulfilled herself, indeed, she was 'higher up' than him. Indeed it was a powerful business lawyer in a renowned studio when, one fine day, he presented himself before her a law student named Barack which messed up all her plans. From there, a great love and two beautiful girls.
What we really like about the story of this very special woman is the frankness with which she talks about the daily problems, the fears, the difficulties of being next to a man who has always loved her dearly, but who felt a strong vocation flowing through her veins. to politics.

Michelle and Barack have made so many sacrifices . They have often been far away, they have had to give up privacy, evenings out, moments of intimacy. She has given up, in part, on her career. But she has reinvented herself by putting her knowledge at the service of so many ideals to fight for with concrete actions .
You know what it was Michelle's first thought when was Obama elected president? It went right away to their two little girls, which they should have change school and being constantly under guard, forgoing a normal childhood.
With grace, irony and an unsettling sincerity, Michelle reveals everything the behind the scenes of those years in the White House in which you got to know your country better, and your country got to know you better.
Michelle helped make it the most welcoming and inclusive White House , becoming an energetic women's rights activist and engaging in campaigns for make the American way of life healthier and more active .
That of healthy eating in schools in a country where Obesity is a problem that manifests itself from childhood it has always been one of Michelle's hardest fought battles. His goal has always been to create healthy habits and help even the most needy families a learn how to cook at home with simple but fresh ingredients , eliminating junk food.
Think who created an immense vegetable garden inside the White House just for the kids. If you search on the internet, you will find many photos of her bent over to work the land with the little schoolchildren and to reap the fruits.
Michelle's strength? Resilience, the extreme ability to adapt without ever losing one's personality, intelligence, tenacity, determination in carrying out one's projects.
And also spontaneity.
The story proves it first meeting with Queen Elizabeth : she didn't know anything about labels, she was very agitated and the newspapers had immediately published her outfit which was not suitable for the occasion.
Not only that: it happened that she slipped her arm around the queen's waist , violating one of the commandments of royal etiquette whereby no one can touch the queen . Do you know how it went?
The Queen had told Michelle she was very tall. Michelle had replied that her shoes added a few inches. To which Elizabeth made a gesture of frustration towards her own shoes and vented: 'These shoes are uncomfortable, aren't they? My feet hurt' and laughed.
It was at that moment that Michelle did what is instinctive when one feels sympathetic to a person: she forgot about the crown, the diamonds… they were just two tired women afflicted by uncomfortable shoes. And he hugged her. (note: the queen didn't mind the gesture, so much so that she put her hand on her back).
There is an excerpt from the preface of Becoming that says a lot about this woman and we want to leave it to inspire you:
"My father, Fraser, taught me to work hard, laugh often, and keep my word. My mother, Marian, showed me how to think for myself and make my voice heard. Together, in the small apartment on Chicago's South Side, they helped me recognize the value of our history, my history, within the greater one of our country. Even if it's not beautiful or perfect. Even if it's tougher than you want it to be. Your story is what you have, what you will always have. Never forget it."
In telling her story with honesty and courage, Michelle Obama challenges us: who are we really and who do we want to become?
Official White House Photo by Chuck Kennedy – P021213CK-0027