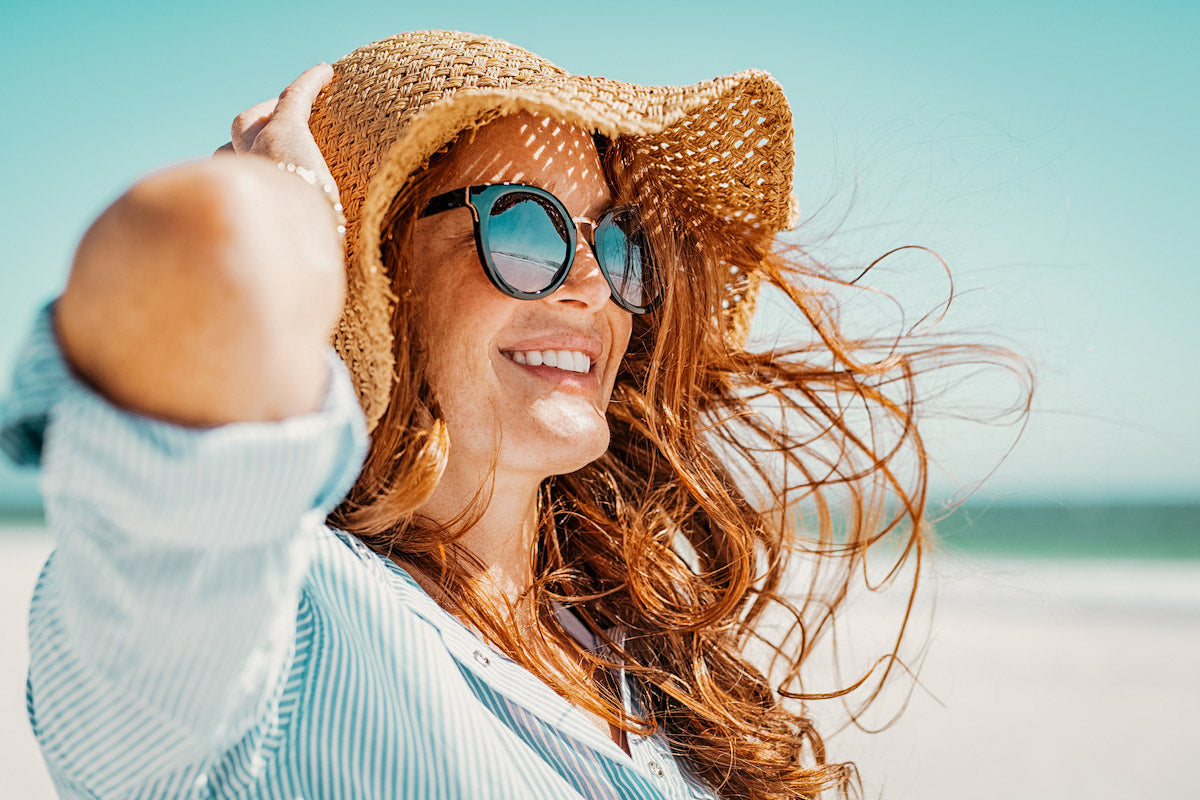 UV rays: how much do you protect your eyes?
In the summer we all focus on the skin protection – luckily it's understood by now that it's important! – but often we end up neglecting hair (and we teach you how to take care of it, be ready because the SOLEMAR line is about to come out!) but also another very important part of our body: the eyes .
How many of you think about it? Let's find out more!
A premise: according to studies by Zeiss , the historic leader in the optoelectronics sector, the intensity of the UV rays, even with overcast skies, is around 70%. Did you imagine it?
That's why Zeiss makes continuous awareness campaigns on the risks associated with inadequate protection of the eyes and periocular area from UV rays.
Have you ever thought about what the risks might be? Some data:
WHO states that 20% of cataract-related pathologies are caused or made worse by UV radiation
In 90% of cases, visible premature aging of the eyes is caused by UV rays
UV radiation can also cause triggers conjunctivitis and photokeratitis
Then, there are less serious but very common effects such as redness, hypersensitivity, dryness or tearing … And they are also the first symptoms of the fact that you are not adequately protecting your eyes. If these states become chronic, they can develop eye diseases very serious.
Not to mention the eye contour , which ages prematurely!
Wear sunglasses , therefore, is not just an aesthetic choice, it becomes a requirement for the health of your eyes.
The glasses, then, are not all the same, they must be chosen with extreme care: the lenses must be able to absorb the entire UV spectrum which is harmful. They are a bit like your sunscreen for the skin!
It is important never to let your guard down, find out about the quality of the lenses, consult your opticians to explain your habits to them and together find virtuous behaviors for the well-being of your eyes.
Another help comes to you hats : fashionable accessories but also excellent protection, if they have a visor, because they act as a filter.
Finally, in the summer always keep some at hand artificial tears : the drops in the eyes help you refresh and rehydrate them, avoiding unpleasant irritations.