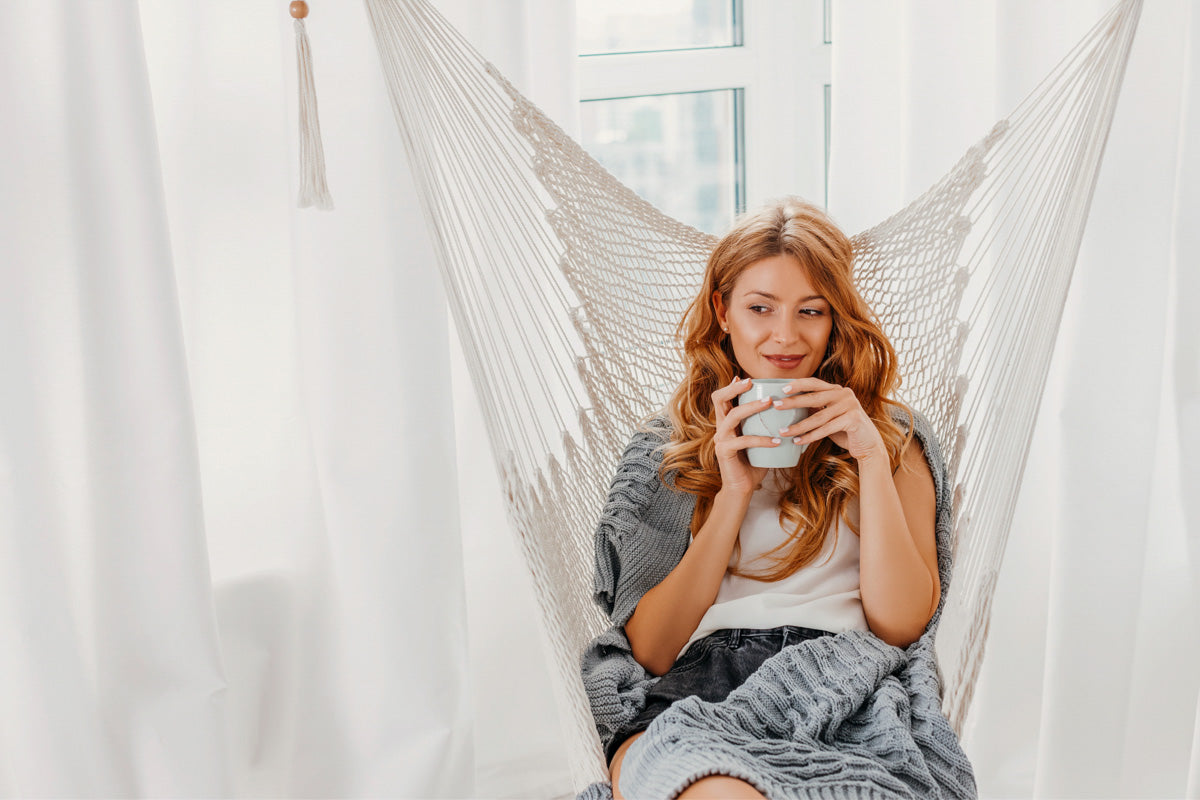 Do you know what Hut Syndrome is? Here are some tips to live better in the Covid era
What was life like before Covid? It sounds crazy, but sometimes we almost don't even remember it anymore!
This last year has been really difficult, many people have spent it alone but, even those who are in the family, have found themselves locked up at home without the possibility of 'living a normal life'.
Well, that's exactly the point: How do you deal with this new normal? waiting for better times?
Many studies have highlighted the so-called 'limbo effect' created by Covid, that is a kind of apathy which arises from the lack of external stimuli and the impossibility of making plans. Planning a trip, booking a weekend, going out to dinner, seeing friends…
We have lacked a number of habits that set the pace of our lives.
At the same time, sometimes what is called la takes us 'Syndrome of the Hut' , ie the fear of leaving the house , a place that made us feel safe for months. Contacts with people scare us, there is so much fear of falling ill or infecting one's loved ones, there is the resignation of not finding the world as before.
First we want to reassure you: this feeling is normal . You must always keep your guard up and respect all the rules to get out of the tunnel.
However, we have to do a great job on ourselves not to fall into vicious mechanisms of anxiety and frustration which can then lead to a lowered mood, can cause sleep disturbances and can also make us more short-tempered.
Do we miss our pre-Covid life? Yes very much. And we hope to get it back as soon as possible and with interest, because we deserve it!
But now it's time to adapt : ​​you know, our brain has a great ability to adapt, it does it to automatically overcome problems.
The first advice that comes from the professionals of the trade – psychologists and doctors – is to try to embrace change . This doesn't mean resigning, but avoiding emotional immobility. As?
First of all, hearing less news on TV or on social media, because sometimes media overexposure is counterproductive! Instead of worrying, try to get busy , find tasks to do every day, give yourself rhythms , eat healthy , take care of your person (and your hair, of course), try to cultivate your hobbies , treat yourself to small gratifications , keep yourselves connect with people whom you love.
A useful way to 'throw the worries out' is write them on paper and then read them again breathing deeply, trying to understand what you can control and what you have to accept instead because it is beyond your control.
The second piece of advice we give you is to write down, at the end of the day, everything you are grateful for. Yes, you must practice gratitude . Because beautiful things should never be taken for granted. Even what seems normal to you, but which is actually lucky for you.
How about? Do you accept the challenge of overcoming this phase with more grit?
A small note that will seem 'biased' to you, but which we think is really important. Speaking of personal care, many surveys say that many people have let themselves go a bit. But feeling good about yourself, fit and well-groomed, really helps you react with more energy. Don't neglect yourselves!
Our Box they are a first step: they don't contain a product, but a real complete treatment that will take care of you.