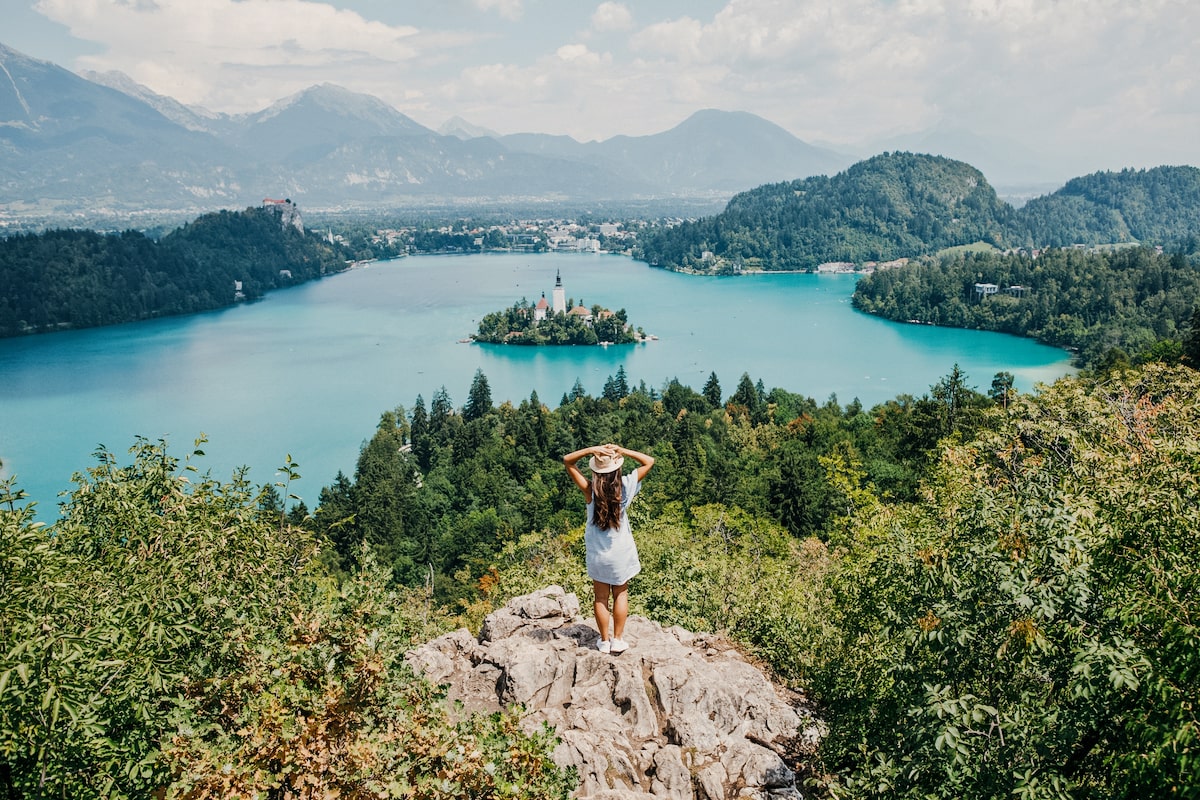 Holidays at the lake: have you ever thought about it? You will fall in love with it! Here are the benefits.
There's a lot of talk about sea and its universally known benefits, but how many of you can say you know well the lake and its virtues ?
Not enough is known why often is underestimated even from magazines and tourist promotion bodies.
Nevertheless, the lake areas are magnificent and, let us tell you, they can be the ideal destination to relax, drive away negative thoughts and worries And to focus on your own well-being .
Do you think that Lake Garda is littered with historic villas which, already in antiquity, were conceived as places dedicated to otium and to the leisure of the nobles who had them built as 'holiday homes'.
As you know, Ross lives right on the lake – a Desenzano , to be precise – and she is a great lover of it, even though it is not her native land.
He often posts stories of his own walks , green hills, reflections in the water, swans laying their eggs on the shore… A little microcosm of peace which, even more so in this very difficult historical period, can be of great help in maintaining a good psycho-physical balance.
Let's talk about the benefits, starting from the water. Water is the element that brings us back to our natural state. That of the lake is usually placid - except on days with strong winds - a hundred shades of blue and deep. The blue has relaxing properties , it is the symbol par excellence of calm and tranquillity.
If you are sporty women , you can try your hand at many watersports such as rowing, water skiing, kite surfing or even softer disciplines such as yoga on the sup (we tried it, early in the morning or at sunset it's a show!).
Another important element is the air . The air is rich in oxygen and you can fully enjoy it in the walk along the lakefront or walking the nature trails around. The climate is mild and regenerating and, unlike that of the sea and mountains which has a more stimulating effect, it has a more relaxing effect.
Still, at the lake there are many spa facilities , because they exist natural sources of sulphurous waters which, as you know, they have many beneficial properties .
We also did a little research and saw that there they are hotels, b&b and apartments a bit of all prices, for all budgets . Even the camping it's a much-loved alternative.
And then, the villages they are really little jewels set in nature, they have a unique charm. Each, in its own way, is different, they are all to be discovered.
We want to forget about food ? At the lake you eat well! Oil, wine, local products at zero km… You can enjoy tasty but healthy dishes, for a nice get back in shape !
And, speaking of getting back in shape, you know that we at the Balique team never let your guard down: the hair routine must take into account some environmental characteristics.
When you come to the lake, you will have to pay particular attention to hair hydration because, especially if you stay in the sun or take a dip in the water, they necessarily need to a surplus of nourishment .
The choice of a concentrated, super hydrating yet lightweight shampoo as Balique shampoo it is ideal, also because you will have to wash them more often without weakening them. If you match us then the mask , rest assured that they will remain soft and shiny, perfect for souvenir photos to be framed.