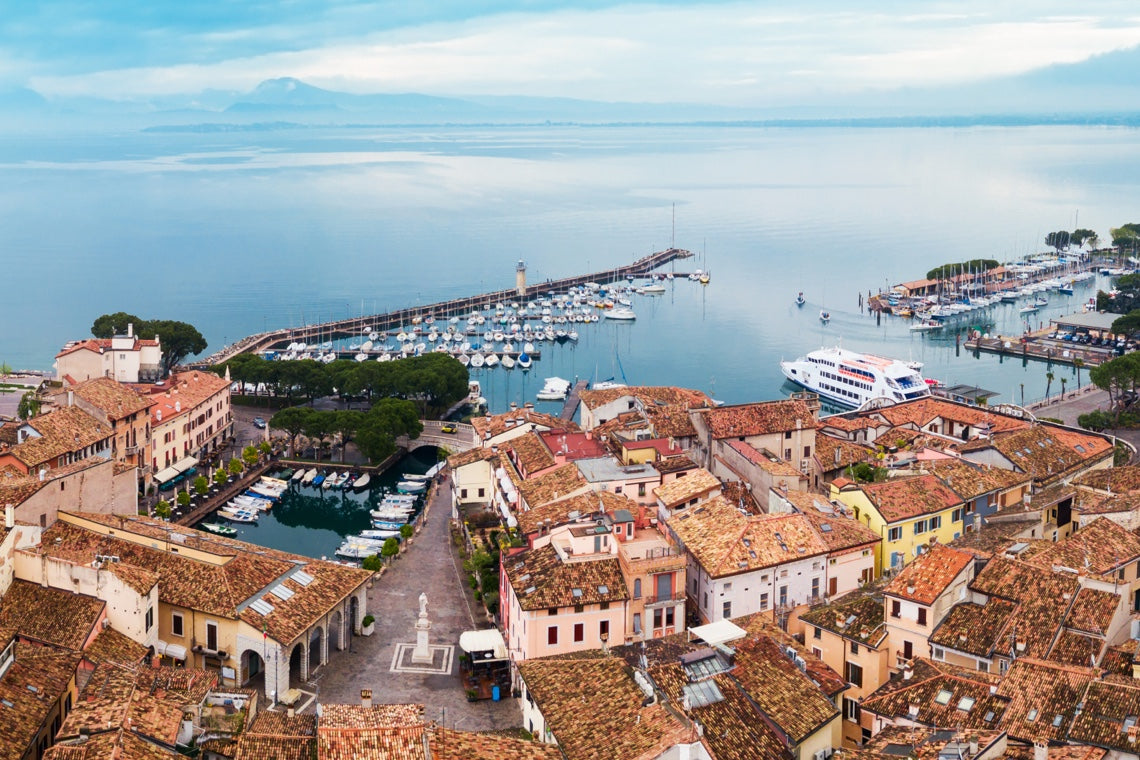 #YESWEEKEND 01: Lake Garda, in Desenzano with love
The first destination of our new weekend advice column could only be Desenzano, the town where Ross lives. Ready to discover our secret places?
Would you like to have a weekly guide to hunt down cute little places in which to spend the weekend with lots of tips for hotels, restaurants, clubs and interesting activities to try?
Every wish is an order!
Starting this Thursday, together with Ross, once a week the Balique team will tell you about particular places, trying to don't give you the 'usual information' that you can already find on the web but to select the slightly more unusual 'goodies' and places frequented by real 'insiders' 😊
So, #YESWEEKEND friends, guess what is the first place we recommend as a destination for a weekend away?
We could not leave… Desenzano , the town where our Ross lives!
A mini introduction is a must: Desenzano is one of the most beautiful places on the Lake Garda , a super tourist destination in the summer but also very popular in the winter (in short, in the winter it doesn't empty like the seaside resorts, so to speak!).
Is found in the province of Brescia (you can easily reach us by car along the A4 Milan-Venice motorway with the Desenzano exit) and it is just a few kilometers from the very famous Sirmione (yes, you can do the 'brace', but we'll tell you about Sirmione another time because it deserves a separate article, hehe!).
It is a charming village, perfect for spending a weekend between relaxation and entertainment, because there is no shortage of stimuli.
What see
The heart of Desenzano is the marina on the lake - is called Old Port – very, very romantic (and instagrammable!). If you start from there you have two options: a nice ride through the internal streets for a while shopping or a nice walk regenerating on the lakefront.
The area is generally closed to traffic, so you can walk freely. If you are sporty, it's also perfect for a nice jog, early in the morning, when the streets are not yet crowded (Ross often goes jogging there!).
If you want a little cultural experience, I'm here ancient roman remains to see And a nice castle right in the center of the village from which you can enjoy a panoramic view of the lake and everything is within reach of tennis shoes!
Finally, let's not forget the beach : yes, because there are small beaches – such as Spiaggia D'Oro – to enjoy a refreshing dip and take pictures with our Mini Travel Boxes ! 😊
Where stay
Desenzano is teeming with B&Bs and hotels, even directly on the lake. We have tried the Park Hotel Desenzano (@ parkhoteldesenzano ) which is right in the center, is run by two sisters and is very welcoming. It is a design hotel, with a rooftop with swimming pool and whirlpool overlooking the lake! The food is also very good, if you want to treat yourself to a few dinners in absolute comfort without moving around.
A tall hotel that we recommend is the Small Sail ( @piccolavelahotel ), very romantic or, if you want to save a little, the ideal is to do a good search for small and delightful B&Bs and campsites with very comfortable bungalows.
Where to eat
In Desenzano and in the neighboring villages there are many places to try, you are spoiled for choice. Here's what we like:
To the Star ( www.allastellaristorante.it ): it is one of the best if you want to stay in the centre. The plus points? Excellent selection of raw materials, good choice of dishes for all tastes – even for those who don't like meat – and super good gourmet pizzas (we really like the one with anchovies from the Cantabrian Sea or even the simple one with vegetables, very tasty) .
Pescheria Antonella : located towards Sirmione and it is very particular because by day it is a fish market and by night it turns into a restaurant where you can eat very fresh dishes! Raws are the bomb 😊
Farmhouse 30 ( www.agriturismo30.weebly.com ): in Moniga del Garda, an oasis of peace in nature, perfect even if you have children or simply if you love animals, because it is also a farm with pigs, goats, chickens… The cuisine is simple, genuine, locally sourced and seasonal. Among the specialties, there are fresh homemade pastas and, for those who love meat, cured meats and grilled meats. By the way, there are also some rooms where you can stay: the ideal solution if you want to stay cool and surrounded by greenery!
Places for breakfast, aperitifs & after dinner:
In Desenzano and its neighbours, you have many options, we will mention a few: the Trattoria Alessi in the town center with a delightful internal garden, the family on the lake, very scenic, with sofas for lying down to watch the sunset, the Lake Garuti bistro (in Padenghe), very nice and chic, directly on the lake, at the port and the Copelia , still in Padenghe, on the lake, quite lively if you are looking for some nightlife.
The place of the heart:
There would be so many places to try, but there is one that is truly unique: it's called Counts Thun ( www.contithun.com , @contithun) is an estate in Puegnago sul Garda, an ancient courtyard from the 1800s surrounded by vineyards. It's the perfect place for a brunch or an aperitif that you can enjoy either in the internal courtyard among the hay bales or on the lawn overlooking the vineyard with tables and sofas set up in the greenery. You can also do Wine Tours (they specialize in Rosé), Blind Tastings and a lot of other experiences that can be booked on the site. To understand what we are talking about, we advise you to take a look at Instagram page and… start dreaming! 😉