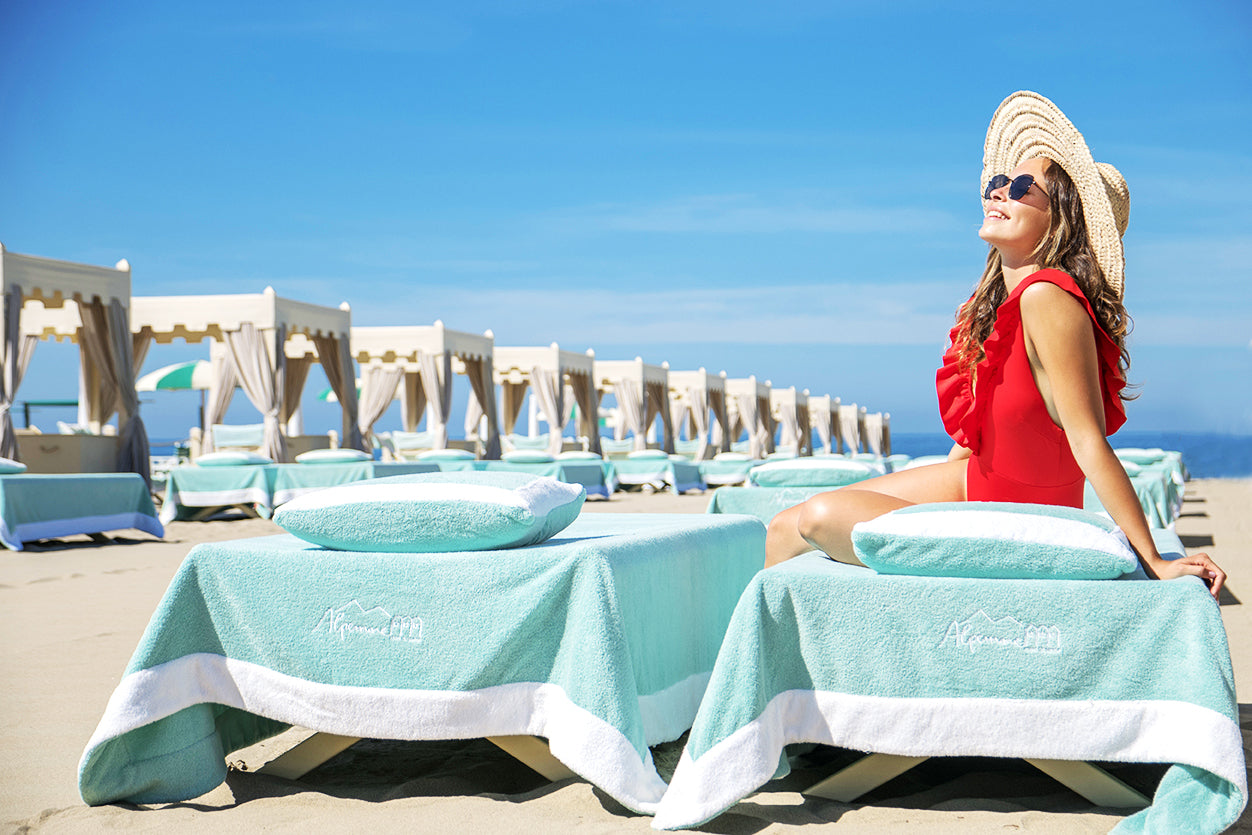 #YESWEEKEND 02 – Forte dei Marmi, Taste of the Sea
An easy-to-reach destination, ideal for a weekend of comfort and fun, but also for an immersion in shopping, good food and art. Ready to leave for Versilia?
#YESWEEKEND friends, here we are with the second destination that the Balique team and Ross recommend for a nice weekend out of town.
Perhaps you have seen in the stories that Ross and Scozz (his name is Stefano, yes, but now he is Scozz for you too, right?) have been to Marble Fort to indulge in a well deserved #YESWEEKEND they too, after the launch of Solemar !
Have you ever gone there? First of all, let's dispel a myth : Forte dei Marmi can be a place within everyone's reach, even if it often suffers from the stereotype of 'holiday from bulls' to the mythical Shed 😊 (but how many 80s movies have they shot there?).
It all depends on what you choose to do and how it is experienced.
Sure, it's not the cheapest seaside resort in Italy, but let's say you can do it is a weekend of super luxury as well as a more spartan weekend , but still full of interesting stimuli.
Also in the surroundings there are places that deserve: Pietrasanta , as you will read, is a must that you cannot miss!
The glance is immediate: the first thing that strikes you when you arrive at Forte is the endless beach , dotted with historic bathing establishments and sunbeds… well, the sunbeds are definitely king size (you will see how big they are!).
The restaurants by the sea, the streets teeming with well-kept shops where you can dive into wild shopping, that holiday atmosphere that you immediately feel on your skin… In short, the charm of the golden years it still feels.
A cheap and healthy way to visit it is get bicycles and turn it all around doing some movement 😉
In short, Forte is the perfect destination for a comfortable and fun weekend . All the comforts are close at hand, but there are also some gems that will give you a lot of satisfaction.
Where stay
We love Villa Grey https://www.villagrey.com : a 1900s villa with timeless charm, welcoming and with attention to every detail. Inside the park, in the glass conservatory, there is also a wonderful restaurant with contemporary cuisine. A location that is certainly of great effect!
If you want to treat yourself to two super luxury days for a special occasion, the Augustus Hotel https://www.augustus-hotel.it/it/ is the one for you: a hotel that has made history, immersed in a naturalistic park, with a fabulous bathing establishment and a spectacular restaurant, the Bambaissa .
If you don't want to spend too much, the best and most convenient alternative is to book a b&b a little early: there are also delicious ones with a sea view!
Where to eat
First obligatory stop: around 5pm, when they've just taken them out of the oven, grab them the focaccine da Valè , in Piazza Garibaldi, an ecstasy of taste!
In the historic center, the Three star restaurant https://www.trattoriatrestelle.it is a guarantee: very fresh fish and a well-stocked wine cellar.
Even the Fortino , very central, has a fish menu where you will be spoiled for choice. There is also a not bad vegetarian menu, to please everyone!
And then there is Lorenzo … An experience that, if you can, should be tried at least once in your life! It is a starred restaurant and the dishes of Versilia cuisine are reinterpreted in a sublime way. Any musts? The red mullet and escarole sandwich on green tomato gazpacho, the risotto pasta with fish, the amberjack steak with Campari mayonnaise and… their pastiera!
The places of the heart
Well yes, we have more than one!
First: the Forte market , a real institution! It is held every Wednesday and Sunday morning and you can find a lot of quality made in Italy, from cashmere to household linen to leather goods. All delicious!
Second: the award-winning Bagno Alpemare , a stupendous establishment, a symbol of the sweet life, in the past frequented by artists such as Montale, Ungaretti, D'Annunzio, Edith Piaf, Mina and Ray Charles. If you go there for lunch on Saturday or Sunday, you will almost always find the Maestro there Andrea Bocelli . Here you can relax and enjoy true holiday life: it's Ross's favorite bathroom so… 'go out' the Mini Boxes and send us the photos! 😊
Third: Pietrasanta , the town of artists and marble. Think the sculptor botero he had bought us a house and shop… Walking through the narrow streets, you will have the sensation of being in an open art gallery ! There are also many restaurants where you can eat very well, including 'Philip' . Every first Sunday of the month there is an antiques market where you find a lot of nice things, you have to sift through!
PS: if you want to listen to good music again, take a look at the Coffee at the theatre for live shows full of energy and… excellent cocktails!